End of Week #3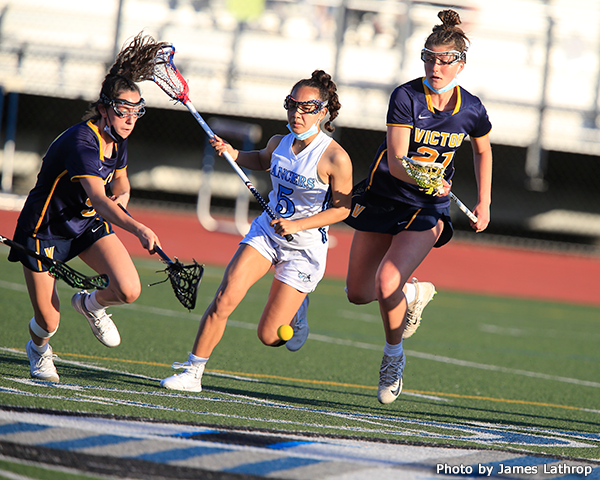 Update 05/17/2021: Girls Lacrosse Players of the Week for Week #3 were announced this morning. Kylie Gelabert (Victor) was named offense player of the week and Nicole Masi (Hilton) was named defenseive player of the week.

There were no overtime games this past week; however, three games were settled with a one goal difference. Canadaigua over Victor (8-7), Pal-Mac over Aquinas (10-9), and Schroeder over Pal-Mac (12-11).

Only Pittsford (8-0) remain undefeated after three weeks. Five other teams only have a single loss after three weeks: Penn Yan (4-1), R-H (3-1), Victor (6-1), Canandaigua (6-1) and Fairport (4-1). For this upcoming week, there are another 41 games scheduled.