GLaxFive.NET to Close at the End of the Year
November 12th, 2021

Fans of GLaxFive.NET,

We are very sad to announce that, without intervention, we will be closing GLaxFive.NET to new information at the end of this year.

The website for girls' lacrosse, which we had hoped would parallel our successful boys site, has been a great challenge from the beginning.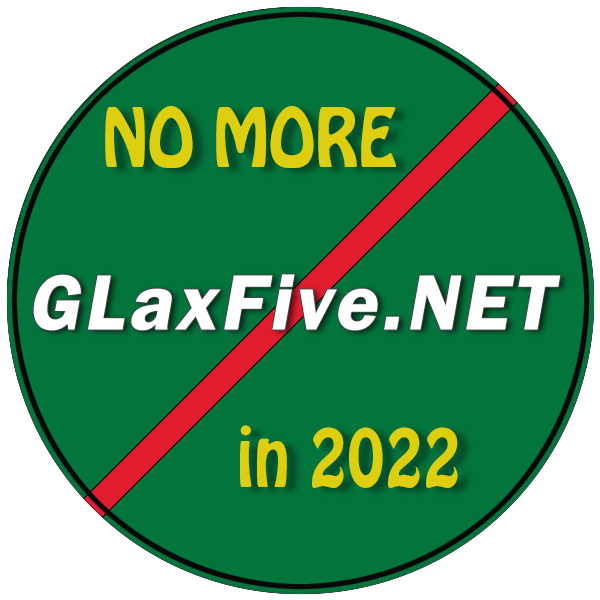 We have struggled to get information from teams, players, and fans. Financially, advertising has fallen off, donations have been few and far between and the few volunteers that helped run the website have been overworked.

The greatest amount of effort on this project has been by Kyle Barrett, who encouraged the formation of the site and who was the "Content Manager" from the beginning. With a growing family, he announced that he can no longer work on the project, but is willing to help with people who may step up.

The lack of games during the COVID-19 shutdowns certainly hurt the popularity of the website, which at its height, reached 750,000 pageviews, mostly during the regular season. We experienced a significant drop in reader interest during the spring season in 2021.

So…. WE ARE MAKING ONE LAST APPEAL

Both the girls' and the boys' websites are operated exclusively by volunteers. No one has ever received a paycheck and for the most part, even gas to get to the games has been at the volunteers' expense.

We are looking for a few volunteers who would like to keep the GLaxFive.NET website going.

If we can find enough help for the 2022 spring season, we will try to keep the website open. If we are unable to find volunteers, we will keep the website open for a while in 2022 WITH NO NEW CONTENT as of December 31st, 2021.

If you are interested in helping, contact me at:
wilson@glaxfive.net.

Best of luck to all the teams and girls of Section V.
Paul W. Wilson
Director
wilson@glaxfive.net
---
| | |
| --- | --- |
| on 05-19-2022 | The Information presented on this page has been submitted by a team coach, a team reporter or a SportsFive reporter. If there are errors or missing data, please contact the team's Head Coach. |