NYS Championship History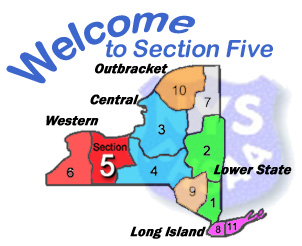 The New York State Public High School Athletic Association has hosted state tournament play since 1995 when there were two classes. Cicero-North Syracuse won the first Class A Championship and Garden City won the first Class B tournament. In 2005 the state added a Class C tournament which was won by Skaneateles and in 2017 a Class D tournament was added and Skaneateles won that won too.
As of 2019. Section VIII leads the state in wins with 23, which Section III in second place with 19. Garden City (Section VIII) lead in team championships with 15. Section V champions include Penn Yan (1998 and 2004), Brighton (2005) and Pittsford (2017).
NYS Class A Champions
| YR | CHAMP | Sec | OPP | Sec | Sc |
| --- | --- | --- | --- | --- | --- |
| 2019 | Northport | 11 | Baker | 3 | 10-8 |
| 2018 | Christian Bros Acad | 3 | Penfield | 5 | 10-5 |
| 2017 | Pittsford | 5 | Middle Country | 11 | 10-9 |
| 2016 | Christian Bros Acad | 11 | Pittsford | 6 | 11-6 |
| 2015 | West Islip | 11 | Suffern | 1 | 10-9 |
| 2014 | West Genesee | 3 | West Islip | 11 | 15-10 |
| 2013 | Farmingdale | 8 | Baldwinsville | 3 | 8-5 |
| 2012 | West Genesee | 3 | Penfield | 5 | 9-5 |
| 2011 | Northport | 11 | Pittsford | 5 | 11-10 2OT |
| 2010 | Farmingdale | 8 | Lakeland-Panas | 1 | 6-5 |
| 2009 | Farmingdale | 8 | Guilderland | 2 | 10-9 |
| 2008 | West Genesee | 3 | Farmingdale | 8 | 13-12 |
| 2007 | West Genesee | 3 | Farmingdale | 8 | 8-4 |
| 2006 | Yorktown | 1 | Irondequoit | 5 | 9-6 |
| 2005 | Fayetteville-Manlius | 3 | Bethlehem | 2 | 16-7 |
| 2004 | Fayetteville-Manlius | 3 | Bethlehem | 2 | 13-7 |
| 2003 | West Genesee | 3 | Bethlehem | 2 | 12-11 OT |
| 2002 | West Genesee | 3 | Farmlingdale | 8 | 15-11 |
| 2001 | West Genesee | 3 | Bay Shore | 11 | 16-10 |
| 2000 | Baldwinsville | 3 | | | |
| 1999 | New Hyde Park | 8 | | | |
| 1998 | Yorktown | 1 | | | |
| 1997 | Yorktown | 1 | | | |
| 1996 | Cicero-North Syracuse | 3 | | | |
| 1995 | Cicero-North Syracuse | 3 | | | |
---
NYS Class B Champions
| YR | CHAMP | Sec | OPP | Sec | Sc |
| --- | --- | --- | --- | --- | --- |
| 2019 | Eastport-South Manor | 11 | Fayetteville-Manlius | 3 | 9-7 |
| 2018 | Manhasset | 8 | Brighton | 5 | 6-4 |
| 2017 | Garden City | 8 | Fayetteville-Manlius | 3 | 16-8 |
| 2016 | Garden City | 16 | Yorktown | 5 | 16-5 |
| 2015 | E-S-Manor | 11 | Somers | 1 | 15-8 |
| 2014 | Manhasset | 8 | Victor | 5 | 11-7 |
| 2013 | Christian Bros Acad | 3 | Brighton | 5 | 14-7 |
| 2012 | Garden City | 8 | Canandaigua | 5 | 13-8 |
| 2011 | Garden City | 8 | Brighton | 5 | 12-6 |
| 2010 | Garden City | 8 | Fox Lane | 1 | 20-10 |
| 2009 | Garden City | 8 | Yorktown | 1 | 12-7 |
| 2008 | Garden City | 8 | Brighton | 5 | 12-10 OT |
| 2007 | Garden City | 8 | Carthage | 3 | 16-8 |
| 2006 | Garden City | 8 | Ward Melville | 11 | 5-2 |
| 2005 | Brighton | 5 | Garden City | 8 | 11-8 |
| 2004 | Penn Yan | 5 | Corning East | 4 | UNKN |
| 2003 | Manhasset | 8 | East Rochester | 5 | UNKN |
| 2002 | Garden City | 8 | East Rochester | 5 | UNKN |
| 2001 | Garden City | 8 | Penn Yan | 5 | UNKN |
| 2000 | Garden City | 8 | | | |
| 1999 | Garden City | 8 | | | |
| 1998 | Penn Yan | 5 | | | |
| 1997 | Garden City | 8 | | | |
| 1996 | Yorktown | 1 | | | |
| 1995 | Garden City | 8 | | | |
---
NYS Class C Champions
| YR | CHAMP | Sec | OPP | Sec | Sc |
| --- | --- | --- | --- | --- | --- |
| 2019 | Cold Spring Harbor | 8 | John Jay | 1 | 11-8 |
| 2018 | Cold Spring Harbor | 8 | HF-L | 5 | 18-3 |
| 2017 | Mt. Sinai | 11 | HF-L | 5 | 15-4 |
| 2016 | Mt. Sinai | 12 | Skaneateles | 3 | 12-3 |
| 2015 | Mt. Sinai | 11 | HF-L | 5 | 8-5 |
| 2014 | Skaneateles | 3 | Cold Spring Harbor | 8 | 12-11 |
| 2013 | Mt. Sinai | 11 | Skaneateles | 3 | 15-6 |
| 2012 | Shoreham Wading River | 11 | Carthage | 3 | 8-7 |
| 2011 | Christian Bros Acad | 3 | Mt Sinai | 11 | 9-8 |
| 2010 | Shoreham Wading River | 11 | Carthage | 4 | 18-15 |
| 2009 | Shoreham Wading River | 11 | West Genesee | 3 | 13-12 OT |
| 2008 | Shoreham Wading River | 11 | Corning East | 4 | 12-11 |
| 2007 | Shoreham Wading River | 11 | Skaneateles | 3 | 11-9 |
| 2006 | Skaneateles | 3 | Penn Yan | 5 | 6-5 |
| 2005 | Skaneateles | 3 | Manhasset | 8 | 14-4 |
---
NYS Class D Champions
| YR | CHAMP | Sec | OPP | Sec | Sc |
| --- | --- | --- | --- | --- | --- |
| 2019 | Mattituck | 11 | Bronxville | 1 | 11-7 |
| 2018 | Mattituck-Southold | 11 | Bronxville | 1 | 12-1 |
| 2017 | Skaneateles | 3 | Bronxville | 1 | 12-11 |
---
NYS Champion Distribution
| Last YR | CHAMP | Sect | Championships |
| --- | --- | --- | --- |
| 2000 | Baldwinsville | 3 | 1 |
| 2005 | Brighton | 5 | 1 |
| 2018 | Christian Bros Acad | 3 | 4 |
| 1996 | Cicero-North Syracuse | 3 | 2 |
| 2019 | Cold Spring Harbor | 8 | 2 |
| 2015 | E-S-Manor | 11 | 1 |
| 2019 | Eastport-South Manor | 11 | 1 |
| 2013 | Farmingdale | 8 | 3 |
| 2005 | Fayetteville-Manlius | 3 | 2 |
| 2017 | Garden City | 8 | 15 |
| 2018 | Manhasset | 8 | 3 |
| 2019 | Mattituck | 11 | 1 |
| 2018 | Mattituck-Southold | 11 | 1 |
| 2017 | Mt. Sinai | 11 | 4 |
| 1999 | New Hyde Park | 8 | 1 |
| 2019 | Northport | 11 | 2 |
| 2004 | Penn Yan | 5 | 2 |
| 2017 | Pittsford | 5 | 1 |
| 2012 | Shoreham Wading River | 11 | 5 |
| 2017 | Skaneateles | 3 | 4 |
| 2014 | West Genesee | 3 | 7 |
| 2015 | West Islip | 11 | 1 |
| 2006 | Yorktown | 1 | 4 |
---
NYS Champion Distribution by Section
| Sect | Class A | Class B | Class C | Totals |
| --- | --- | --- | --- | --- |
| 1 | 3 | 1 | 0 | 4 |
| 3 | 13 | 1 | 4 | 19 |
| 5 | 1 | 3 | 0 | 4 |
| 8 | 4 | 17 | 2 | 23 |
| 11 | 4 | 2 | 8 | 16 |
| 12 | 0 | 0 | 1 | 1 |
| 16 | 0 | 1 | 0 | 1 |
---
| | |
| --- | --- |
| on 12-09-2023 | The Information presented on this page has been submitted by a team coach, a team reporter or a SportsFive reporter. If there are errors or missing data, please contact the team's Head Coach. |