Thursday - Thomas over Mercy
There were four games played today. Thomas won a 12-11 game with Mercy.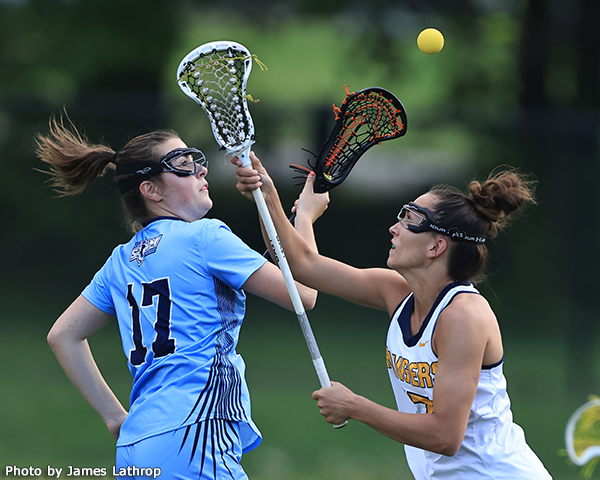 MERCY 11 - THOMAS 12 - In a tight class B contest, Thomas outlasted Mercy, 12-11. Megan Springer had eight saves to lead the Titans. Kolbi Spencer (2g/2a), Maddie Quinlan (4g), and Mya Zeller (2g/2a) provided the bulk of the scoring for Thomas (10-6). Kolbi Spencer also collected five draw controls and seven ground balls. Mercy finished the regular season at 12-4. There were no statistics reported from Mercy at post time. [BOXSCORE]
SPENCERPORT 15 - GREECE STORM 4 - Spencerport defeated Greece Storm, 15-4. Livia Fedele had seven goals for the Rangers; Molly Guzik tallied four more. Spencerport completed the regular season with a record of 5-11. Mackenzie Gibaud scored three goals for Greece (6-10). [BOXSCORE] There are also some game photos available.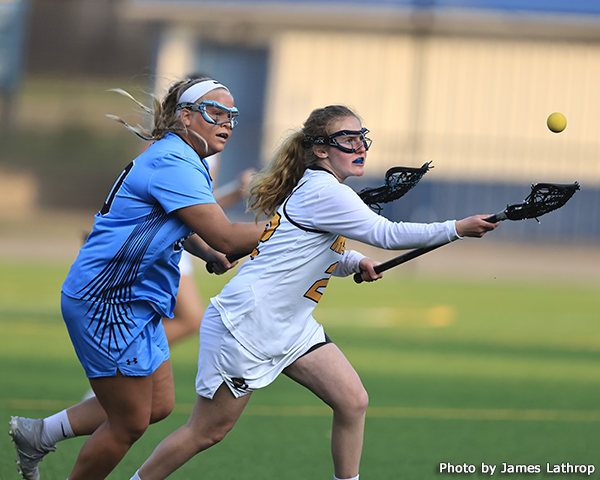 GENEVA 13 - NEWARK-MIDLAKES 7 - Geneva picked up its eighth win in a 13-7 decision over Newark-Midlakes. For the Panthers, Grace Validzic (4g/2a), Sophie Heieck (1g/4a), and Rylie McGhan (3g) led the scoring, Katelyn Ikle collected eight draw controls in addition to a goal and an assist, and Sophia Cosentino recorded six saves. Geneva concludes its regular season Friday with a game against Eastridge. The Reds (6-9) host Gates Chili on Friday. There were no statistics reported from Newark-Midlakes at post time. [BOXSCORE]
HILTON 2 - FAIRPORT 16 - Fairport won handily at Hilton, defeating the Cadets by a score of 16 to 2. Jaelyne Twomey had five saves for the Red Raiders (10-6), while Lily Kondas (5g/1a), Ella Peers (2g/3a), Makayla Keys (3g/1a), and Morgan Wrobbel (1g/3a) were all major offensive contributors. Hilton fell to 4-12. There were no statistics reported from Hilton at post time. [BOXSCORE]
---
| | |
| --- | --- |
| on 02-06-2023 | The Information presented on this page has been submitted by a team coach, a team reporter or a SportsFive reporter. If there are errors or missing data, please contact the team's Head Coach. |