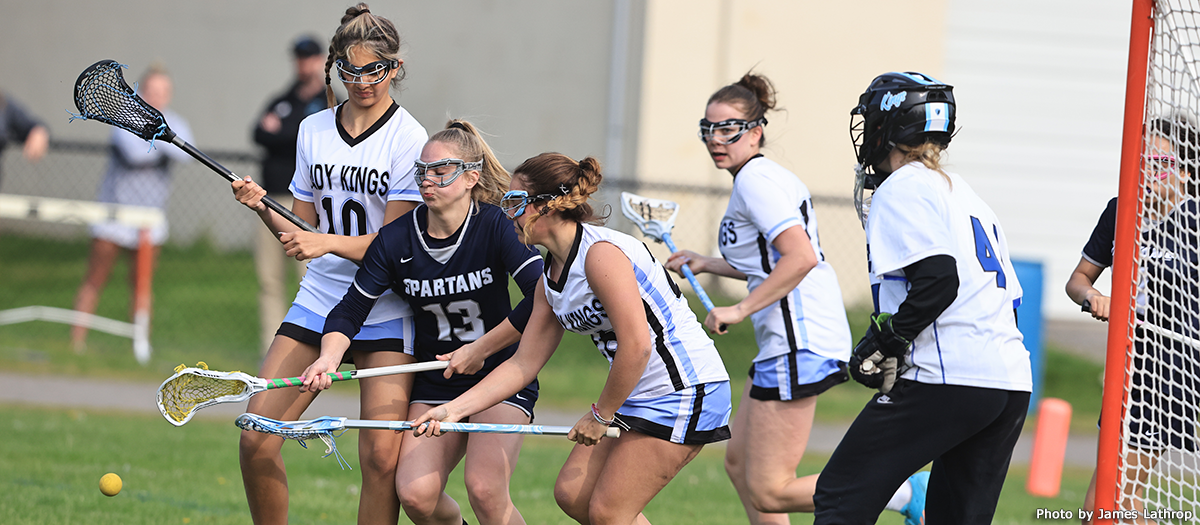 Tuesday: Mynderse-Romulus and Eastridge WIn
DAY IN REVIEW: TUESDAY - There were five games played today and the winners were Penn Yan, Pal-Mac, Mynderse-Romulus, and Eastridge.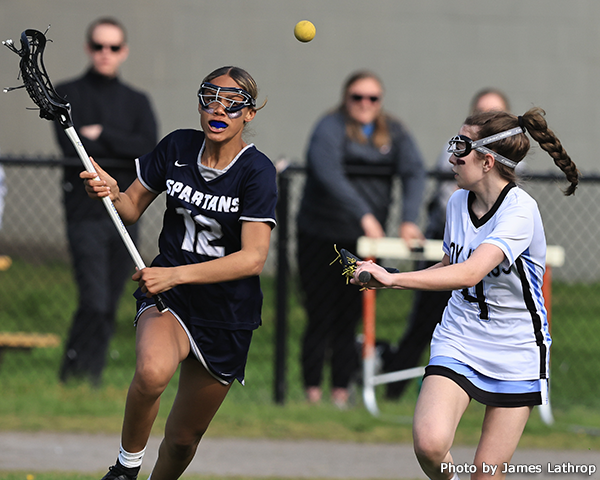 GANANDA-MARION-5 at EASTRIDGE-9 - Ada Krupa had five goals and Melody Gaudio stopped six shots to lead Eastridge (3-10). There were no statistics reported from Gananda-Marion at post time. The Lancers face Greece on Thursday. The Blue Panthers take on Waterloo-Marcus Whitman Wednesday. [ BOX SCORE]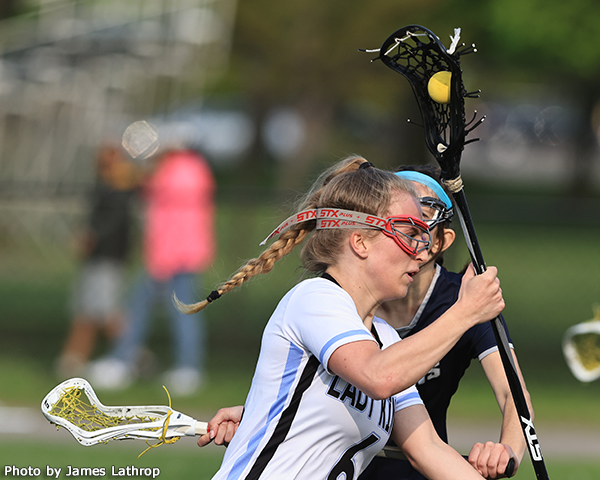 GREECE STORM-10 at MYNDERSE-ROMULUS-13 - The Blue Devils were led by Kelly Kohberger (3g/6dc). Myah Herron (4g/5dc), Chelsea Korzeniewski (2g/6a), and Haley Mosch (3g/1a). For Greece (6-3), Alison Dioguardi and Mara Misiurewicz had four goals apiece. Mynderse-Romulus (8-5) hosts Geneva on Wednesday. Greece travels to Eastridge on Thursday for a game against the Lancers. [ BOX SCORE]
PAL-MAC-14 at LIVONIA-AVON-4 - The Red Raiders jumped out to a 7-0 halftime lead and cruised to the win.
There were no statistics reported from Pal-Mac (10-3) at post time. Megan Carr had three goals and Mia Martucio recorded eight saves for Livonia-Avon (5-8). On Wednesday, the Red Raiders take on Newark-Midlakes. The Bulldogs play host to Wayne on Thursday. [ BOX SCORE]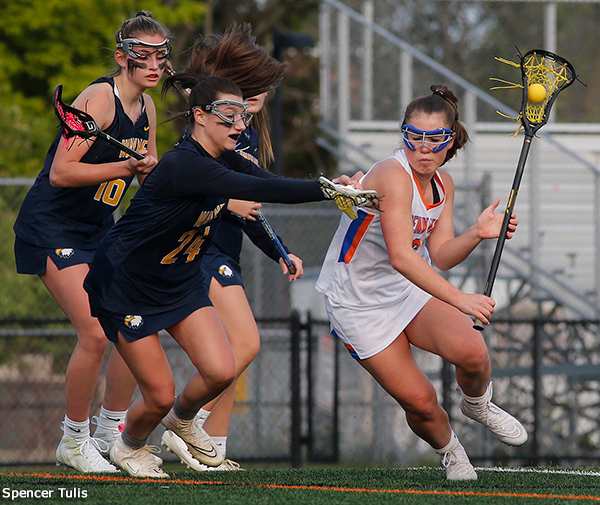 WAYNE-2 at PENN YAN-16 - Bailey Cooper led the stampede for the Mustangs with six goals and one assist, while Corinne Barden and Makenna Mullins scored two goals each and Taylor Mullins secured seven draw controls. Abby Brown and Isabelle Veltre tallied the only goals for Wayne (4-8). Penn Yan (11-2) returns to action Wednesday with a contest against Mercy. The Eagles visit Livonia-Avon on Thursday. [ BOX SCORE]
Gates Chili at Bishop Kearney shows no score reported yet. When it shows up you can see the [ BOX SCORE] - - More images in the photo gallery.
---
| | |
| --- | --- |
| on 06-07-2023 | The Information presented on this page has been submitted by a team coach, a team reporter or a SportsFive reporter. If there are errors or missing data, please contact the team's Head Coach. |