Wednesday: Top Seeds Win in A and D
DAY IN REVIEW: WEDNESDAY - The top seeds won out in the semi-finals as Penn Yan, Waterloo-Marcus Whitman, Rush-Henrietta and Fairport won.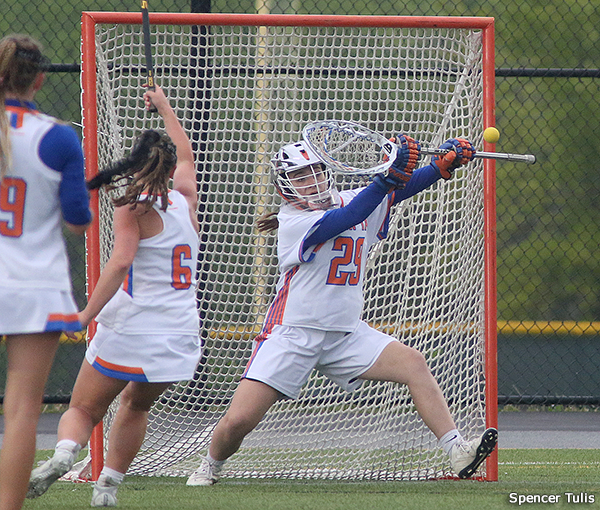 PENFIELD-7 at RUSH-HENRIETTA-11 in a Sect V Semifinal game - With their sixth straight win, the top-seeded Royal Comets advanced to the class A finals, where they will face Fairport on Tuesday. Avery Roberts, Ashlyn Roberts, Catrina Rowe, and Lena Cox each had two goals and Angelia Oechsle had seven saves for Rush-Henrietta (16-1). For No. 4 Penfield, Peyton Rothfuss had an outstanding game, collecting 12 draw controls as well as tallying four goals and an assist. Emma Alexander contributed three goals and Karis Hand stopped nine shots for the Patriots, who finished their season with a record of 9-9. [ BOX SCORE]
PITTSFORD-6 at FAIRPORT-9 in a Sect V Semifinal game - It was the Red Raiders' first win over their rivals from Pittsford since 2009, following an improbable 23 consecutive losses. No. 2 Fairport was led by goaltender Jaelyne Twomey, who had six saves, and Ava Peers, who scored twice and secured five draw controls. Lily Kondas (4g/1a), Katie Mallaber (2g), and Ellie Miller (1g) also scored for Fairport (15-2). The Red Raiders will meet Rush-Henrietta in the class A finals on Tuesday. There were no statistics reported from No. 3 Pittsford (11-6) at post time. [ BOX SCORE]
GANANDA-MARION-3 at PENN YAN-18 in a Sect V Semifinal game - Leading the scoring for Penn Yan (13-4) were sophomore attacker Corinne Barden (4g-3a), freshman midfielder Bailey Cooper (2g-3a), and sophomore midfielder Maihue Miranda-Wiltberger (2g-2a). Penn Yan will play Waterloo-Marcus Whitman on Tuesday. Scoring for Gananda-Marion (1-16) was junior midfielder Colleen Ginsberg (3g). [ BOX SCORE]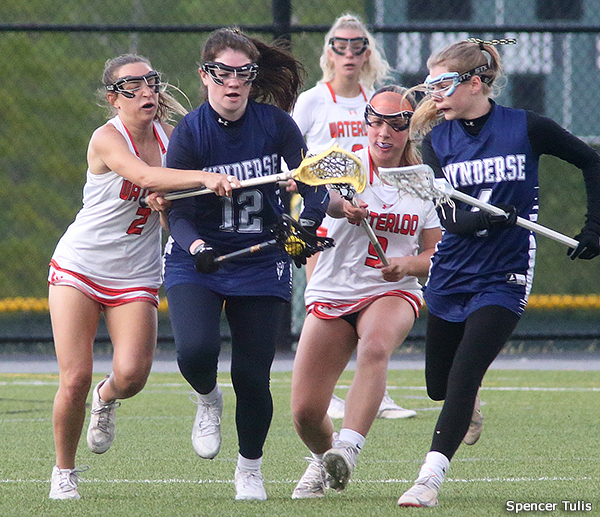 MYNDERSE-ROMULUS-8 at WATERLOO-MARCUS WHITMAN-13 in a Sect V Semifinal game - Waterloo took a 10-4 lead at the half. Leading the scoring for Waterloo-Marcus Whitman (11-5) were freshman midfielder Maci Mueller (5g-3a), senior midfielder Natalie Disanto (6g), and 8th grade attacker Alex Disanto (2a).
Scoring for Mynderse-Romulus (10-7) were sophomore attacker Chelsea Korzeniewski (1g-3a), senior offensive player Kelly Kohberger (4g), senior Haley Mosch (2g-1a), and sophomore attacker Vanyssa Larizza (1g). [ BOX SCORE]
---
| | |
| --- | --- |
| on 12-09-2023 | The Information presented on this page has been submitted by a team coach, a team reporter or a SportsFive reporter. If there are errors or missing data, please contact the team's Head Coach. |