End of Week #5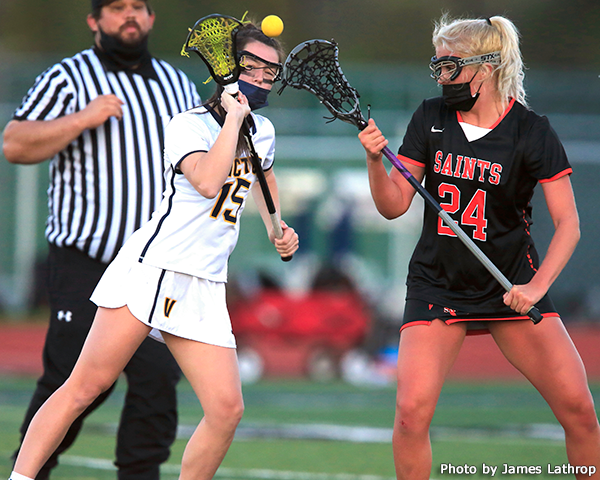 Update 06/01/2021: Girls Lacrosse Players of the Week for Week #5 were announced this morning. Kylie Waeghe (Pal-Mac) and McKenna Davis (Canandaigua) shared offense player of the week and Hannah Smith (Irondequoit) was named defenseive player of the week.

After a few weeks without overtime games, this week featured three: Irondequoit defeated Penfield (10-9), R-H defeated Fairport (11-10), and Fairport defeated Mercy (8-7). In addition to the three overtime matches, there was a single other game decided by a single goal: Waterloo over Aquinas (8-7).
With another loss for the Panthers, Victor (11-1) remains the only team with a singel loss. For the final week of the regular season, there are 35 games are scheduled. Additionally, a single game is scheduled after the regular season deadline with Victor facing Corning next Saturday.
Startign last week we released the tentative seeding information. The Sectional Seeding Data will be posted (HERE). Make sure to read the New Sectional Seeding for 2017 article for specifics on the seeding program. Also, it is important to remember that changes can occur rapidly as games are played.
As we continue with the season, please make note of the new area to the left side of the home page that summarizes the games played each day or look below in each of the Week Summaries for links.
---
| | |
| --- | --- |
| on 12-04-2021 | The Information presented on this page has been submitted by a team coach, a team reporter or a SportsFive reporter. If there are errors or missing data, please contact the team's Head Coach. |