2023 Season Wrap Up
There were thirty teams playing Varsity Girls Lacrosse in Section V. Bishop Kearney scheduled nine games but elected to forgo the tournament at the end of the season. There were 674 players on the final rosters. Irondequoit and Mercy carried the largest roster with twenty-seven players and Eastridge with the smallest with fifteen.

There were four classes for the sectional tournaments. Rush-Henrietta (A), Canandaigua (B), and Pal-Mac (C) and Penn Yan were the top seeded teams, but only Penn Yan became a champion.
Second seeded Fairport had a 6-5 win against Rush-Henrietta, second seeded Victor won their game against fourth seeded Irondequoit 8-6. Third seeded Honeoye Falls-Lima won their Championship with a 15-6 win over Pal-Mac. Penn Yan had a 12-4 win over second seeded Waterloo-Marcus Whitman.
The teams were able to play a full season again in 2023. The first game was played on March 24th when Penfield beat Churchville-Chili 17-1. The last regular season game was played on May 18th when Eastridge defeated Gates Chili 10-2 and Mercy defeated Schroeder 14-8.
The 255 regular season games were played and the 96 league games determined the league championships.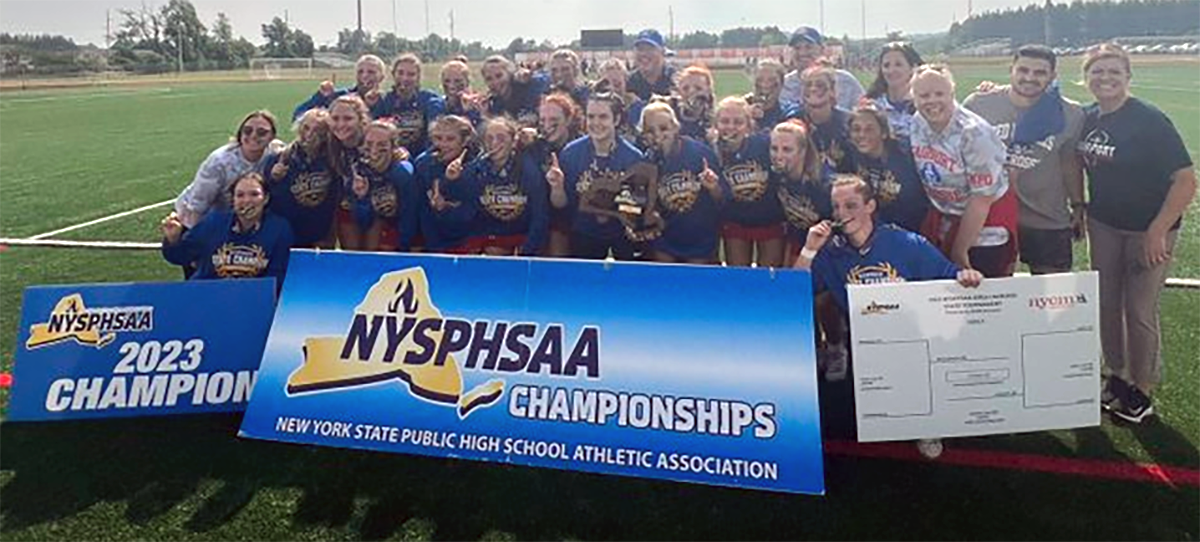 At the end of the year, the Section V Head Coaches selected the post-season award winners including their All-League players. Then they selected six USA Lacrosse All-Americans and five All-Academics. Named All-Americans were Maeve Brennan (Irondequoit), Natalie Disanto (Waterloo-Marcus Whitman), Molly Guzik (Spencerport), Avery Roberts (Rush-Henrietta), and Jaelyne Twomey (Fairport).
Named All-Academics were Ellie Bergin (Pittsford), Madeleine Fitzgerald (Mercy), Kelly Kohberger (Mynderse-Romulus), Elise Murphy (Brighton, and Clare Ruff (Honeoye Falls-Lima).
Fairport Head Coach Mara Karpp was named Coach of the Year from Section V and the Jackie Pitts Award winner was Marlee Green from Honeoye Falls-Lima.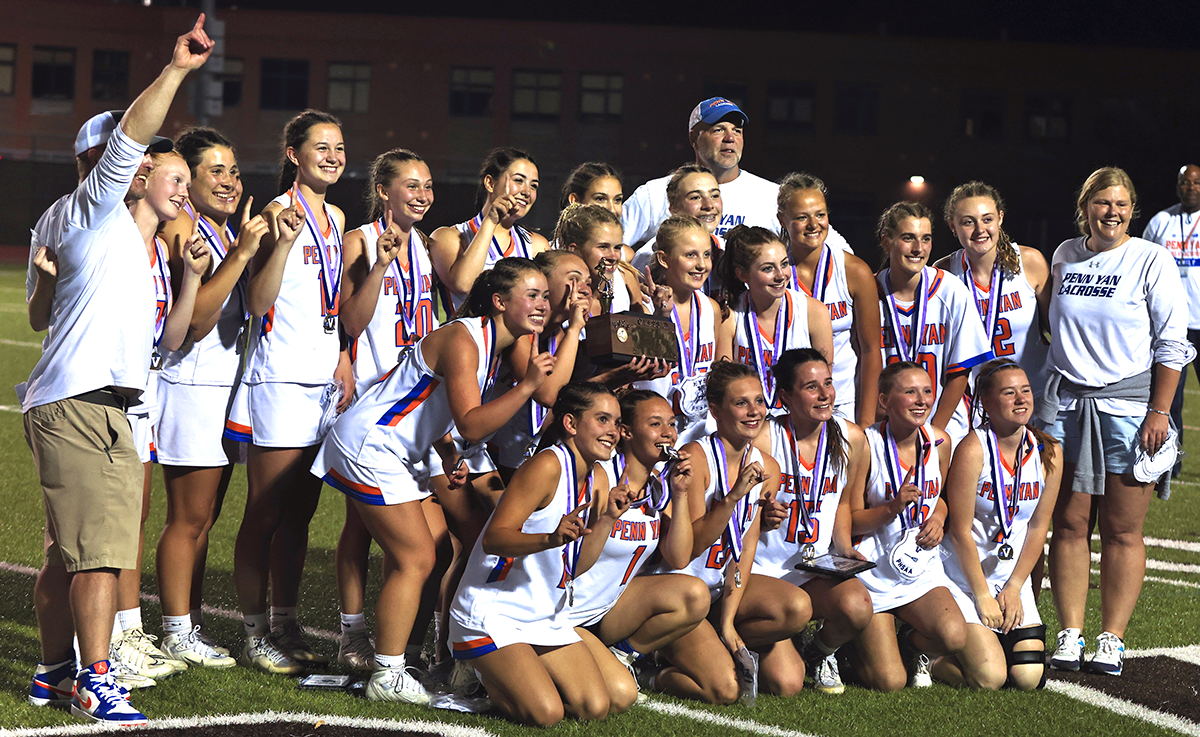 After the regular season, the Section V tournaments were conducted. Fairport (Class A), Victor (Class B), HF-L (Class C) and Penn Yan (Class D) were the Sectional Champions in 2023.
The New York State Tournaments were back in full swing and sectional champions went on to play Section VI champions in the Western Regionals (quarter finals).
In Class A, Fairport beat Lancaster (18-8) and then defeated Suffern (Section I) 8-7, taking them to finals where they became NYS Champions with a 10-9 win over Massapequa (Sect VIII).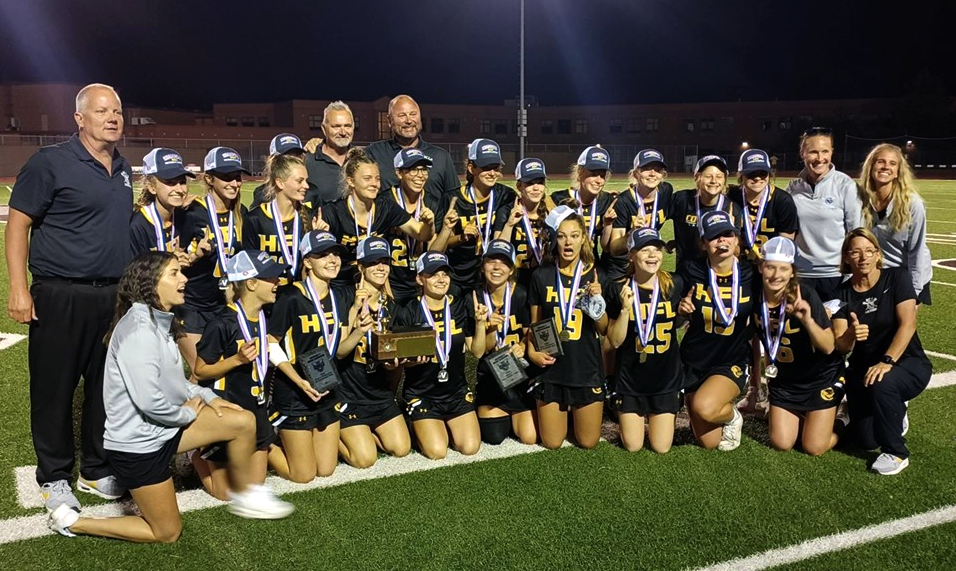 In Class B, Victor beat Clarence (Section VI) with a score of 16-2. They then beat Bethlehem Central (Section II) 18-5 and defeated Garden City (Section VIII) 8-6 to win their Class B NYS Championship. In Class C, Honeoye Falls-Lima won their game against Lake Shore of Section VI 22-9 and but then lost to John Jay (Section 1) with a score of 10-8 in the semifinals. Penn Yan beat Eden (Section VI) 17-3 before losing to Bronxville (Section I) 18-8 in the semifinals.
At the end of the season at least fifty seniors who have made college commitments. They will become part of almost three hundred players from Section V who are currently playing at all college levels.